PREVIEW : Angel & Faith, season 10, EP. 18
The preview l'episode 18 season 10 d'Angel & Faith were unveiled. L'épisode s'intitule #18 Those Who Can't Teach, Teach Gym which is the third and last part of the eponymous arc. C & rsquo; is an adventure centered Faith and Fred who investigate a school where students are mysteriously generated by vampires…
Preview
Click images to enlarge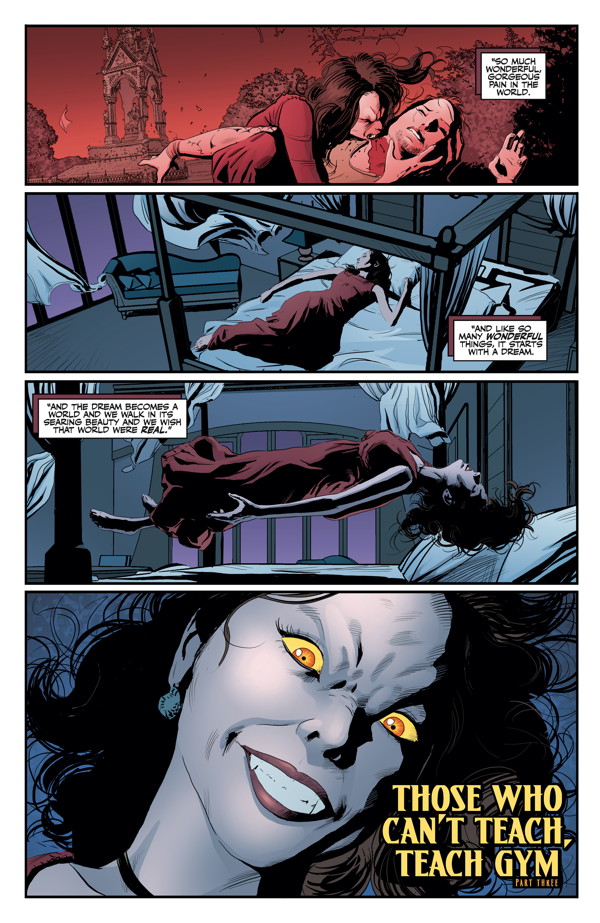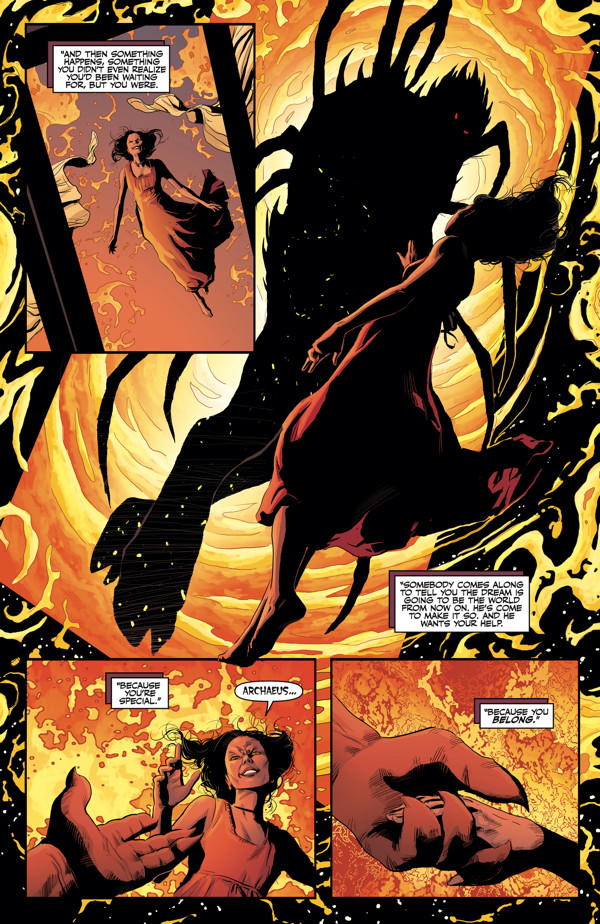 Translation
Page 1 - Pull down to read the translation
There are so many beautiful and delicious pain in the world.

And like all things beautiful, It starts with a dream.

And the dream becomes a wonderful world in which we walk while wishing there really is.
Page 2 - Pull down to read the translation
And then something happens, something you did not know has always desired.

Someone comes to tell you that the dream will become reality from now. It is there to ensure this. And he wants your help.

Because you're special ...
Drusilla : Archaeus ...
Because you're part of this world.
[jumbotron heading="Angel & Faith Saison 10 #17″ tagline="Victor Gischler (Writer), Cliff Richards (Dessinateur), Michelle Madsen (Coloriste), Scott Fischer (Coverage), Mike Norton (couverture alternative)"]
Faith and Drusila clash !
Release : 2 September 2015 (USA)
[/Jumbotron]