A first season preview 11 de Buffy en comics
The site PREVIEWSworld a eu la chance de pouvoir interviewer Christos Gage, writer of the season 11 of Buffy the Vampire Slayer en Comics. Vous pouvez également découvrir une page du premier épisode de cette saison ci-dessous.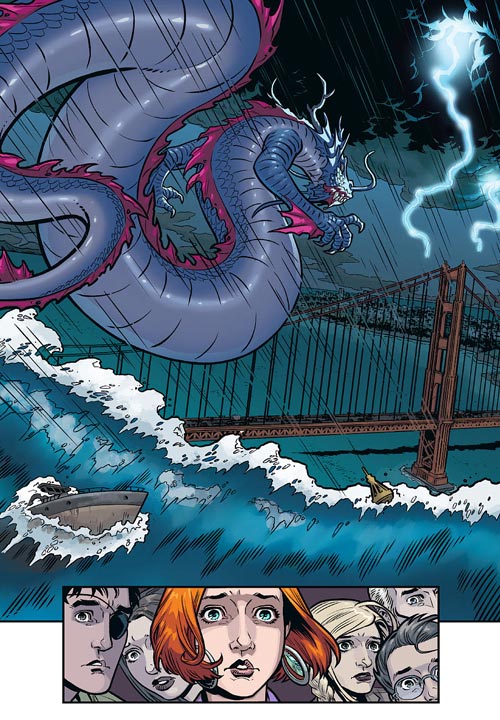 PREVIEWSworld : Sans trop nous spoiler, que pouvez-vous nous dire sur la saison 11 ?
Christos Gage : Comme j'ai déjà pu le dire, most of the time, chaque saison se termine par une apocalypse. This time, on va faire en sorte que l'Apocalypse se déroule dans le 1er épisode et que le reste de la saison se construise par rapport à cet événement.
PREVIEWSworld : Si vous deviez choisir une ou deux scènes que vous avez préféré dans le 1er épisode, lesquelles seraient-elles ?
Christos Gage : Hmm… sans trop spoiler… je dirais que dans l'une d'elles on peut voir un dragon. Et dans l'autre scène, on peut voir Willow être carrément badass. C'est tout ce que je peux dire.
Below, les couvertures et le résumé de l'épisode :
[jumbotron heading="Buffy the Vampire Slayer Saison 11 #01″ tagline="Christos Gage (Writer), Rebekah Isaacs (Dessinateur), Rebekah Isaacs (couverture alternative), Karl Moline (couverture alternative), Dan Jackson (Coloriste), Steve Morris (Coverage)"]
Tout va bien pour Buffy et ses amis puisqu'ils semblent tous enfin avoir retrouver le calme et le bonheur dans leur vie
.
Mais lorsqu'un désastre surnaturel vient chambouler leur existence et la ville de San Francisco
,
ils sont forcés de reprendre le combat
.
Release : 23 November 2016 (USA)
[/Jumbotron]